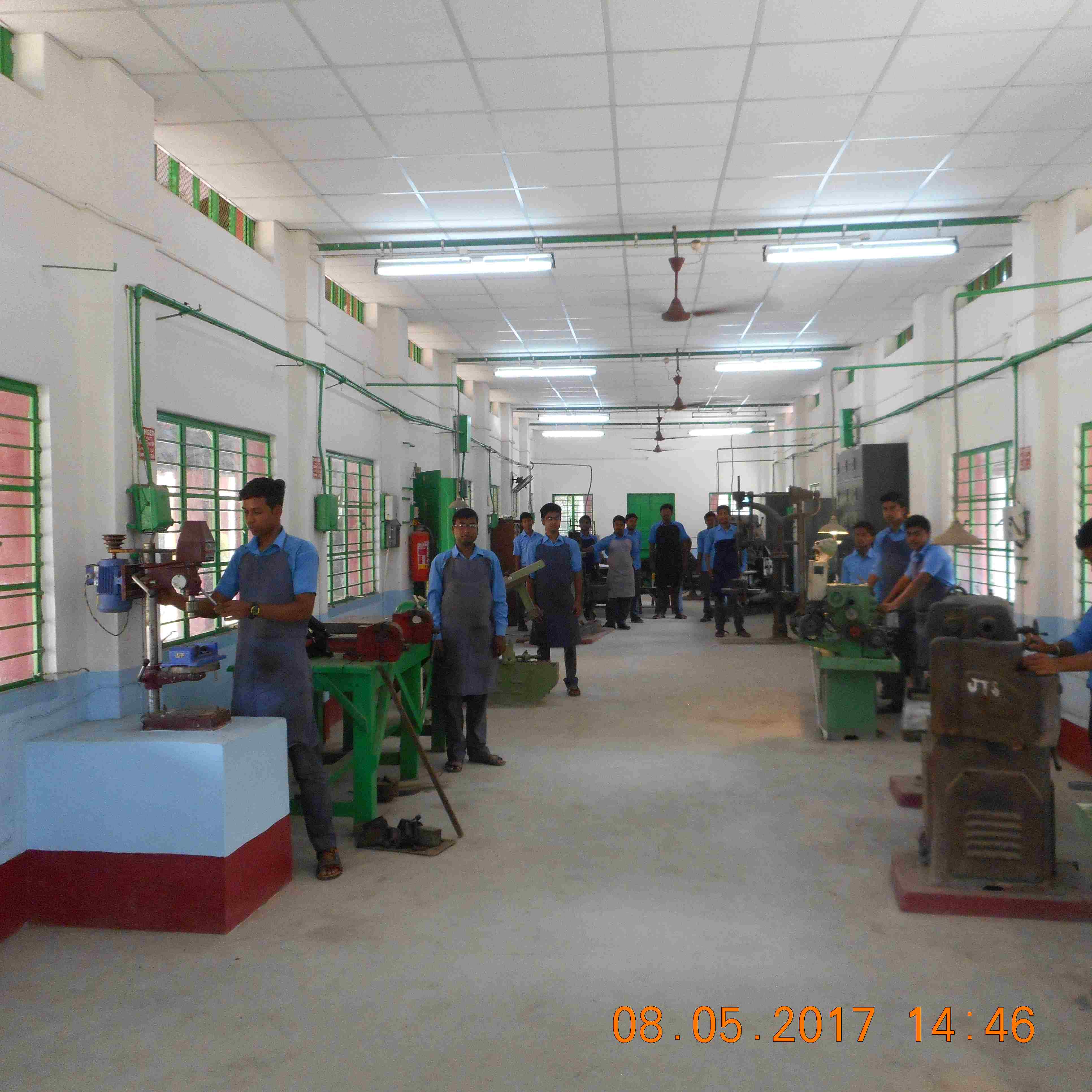 The craftsman Training Scheme (CTS) was introduced by the Government of India. To provide industry with skilled workers in different trades to raise the quantity and quality of production. To provide young and energetic men with job-oriented education to reduce unemployment. To develop a technical and industrial attitude in the minds of the younger generation.
Scope of the Courses
On completion of training the candidate is eligible to appear at the All India Trade Test (A.I.T.T) (Semester System) for craftsman conducted by N.C.V.T (National Council for Vocational Training) and will receive the National Trade Certificate (N.T.C) after passing the examination.
The technical education- imparted through emphasis on practical training along with relevant theory – provides the skill and certification required for earning livelihood through –
• Apprenticeship
• Job as skilled technician in industry (Including Central and State Government Organization.• Self- Employment.
Students of Electrician & Turner Courses may also pursue higher studies in Diploma Engineering through 'VOCLET' and advanced courses in institutes like ATI, Dasnagar and CTTC, Bonhooghly, Kolkata after successful completion of the Course of Training.
One unit of each of the following trades under the Craftsmen Training Scheme are being offered in month of August of every year.
Trades
| Name of Trade | Duration (Years) | Semesters (Total) | Qualification Required | Intake | Age Limit (minimum) |
| --- | --- | --- | --- | --- | --- |
| Electrician (Every Year) | 2 | 4 | Class X Passed | 20 | 14 |
| Turner (Fresh Admission after every 2 Years) | 2 | 4 | Class X Passed | 20 | 14 |
| Welder (Every Year) | 1 | 2 | Class X Passed | 20 | 14 |
| Fitter (Every Year) | 1 | 4 | Class X Passed | 20 | 14 |
The (X+2) Higher Secondary Vocational Courses are affiliated to WBSCVE&T, a statutory body formed under West Bengal Act VII of 2005. Vocational Courses in Engineering and Technology (ET) discipline are offered. The subjects are mainly similar to some 1st Year Diploma Engineering Course.
Scope of the Courses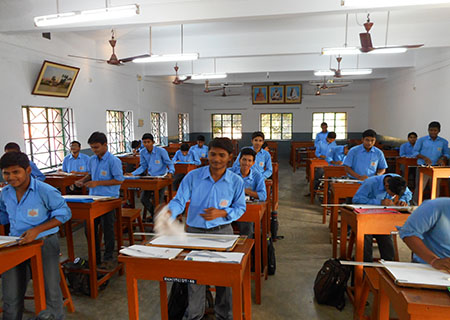 The Higher Secondary (Vocational) Certificate has been declared to be equivalent of Higher Secondary General Certificate. After successful completion of the course, some students pursue higher studies in B.Sc. (General) or B.C.A Courses in some Universities. Most students opt for Polytechnic by lateral entry to 2nd year through VOCLET examination.
For lateral entry students will only be allowed to apply in the same stream as in Higher Secondary (Vocational), 60% marks in Class XII final examination is required to qualify for VOCLET.
The students may also avail apprenticeship opportunities provided by Board of Practical Training (BOPT) or may choose direct employment under industries or to be self employed.
Subject in Higher Secondary (Vocational) Courses
Stream

Class XI

Class XII

ETEM

(ELECTRICAL)

1) Bengali (BEN1)

2) English (ENG1)

3) a) Fundamentals of Mechanics (FMTD)

3) b) Technical Drawing (FMTD)

4) a) Basic Electrical Theory (FEWK)

4) b) Workshop Practice (FEWK)

5) Mathematics (MTH1)

6) Basic Science (Physics + Chemistry) (BSPC)

7) Entrepreneurship Development & Computer Application (EDCA)

1) Bengali (BEN2)

2) English (ENG2)

3) Maintenance and Repair of Electrical Domestic Appliances (MRED)

4) Electrical Wiring & Installation of Motors (EWIM)

5) Mathematics (MTH2)

6) Physics (PHYS)

7) Chemistry (CHEM)

8) Environmental Studies (ENST)
The minimum qualification is that the candidate has to passed madhyamic (Standard X) and the agemust to complete 14years on 1st July during session to be started.